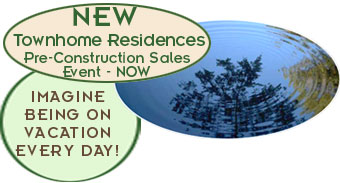 The Market Center & Town Center

The Market Center is now open.
Town Center is planned for future development.
Like every other part of Highland Lake, our Market Center and Town Center are designed to harmonize with and support the life here. The architecture, the walkways, the common spaces give you the feeling that you are shopping in a park. This is a place you will want to visit—a place you'll want to linger.
And as a Market Center business or service, you have a ready-made clientele with Highland Lake residents and visitors to the inn—both no farther than a short walk through the woods.

For information on space in that building and to see the entire plan for the Market Center and Town Center, contact:
Steve Collins
HIghland Lake Properties, LLC
PO Box 1348
Flat Rock, NC 28731
Phone: 828-692-1359
E-mail: [email protected]